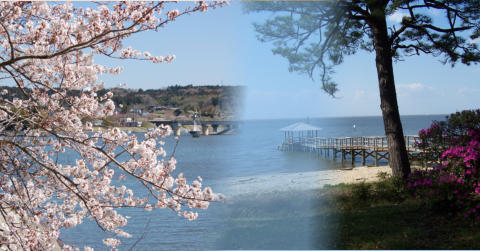 Mobile, Alabama
Alabama's only saltwater port, Mobile is located at
the head of the Mobile Bay and the north-central
Gulf Coast. Mobile is the largest city in the Mobile-
Daphne−Fairhope area, with a total population of
604,726, the second largest in the state. As of 2011,
the population within a 60 mile radius of Mobile is
1,262,907. Mobile's geographical location on the
Gulf of Mexico provides a mild subtropical climate
with hot, humid summers and mild, rainy winters.
Become a Member of MISCA
Become a member and be a part of our activities
that include a monthly meeting to learn about
Japanese culture, participation in festivals,
celebrations and other sponsored events.
Host an Exchange Student
Host an Exchange Student for 10 days during the
summer. Have fun showing the best of Mobile and
the Gulf Coast to a student from Ichihara.
Participate in special group events and plan events
for free time with your student.
Apply to Become an Exchange Student
Any student age 12-18 who is currently enrolled in a
Mobile or Baldwin County public or private school or
is being home-schooled can apply.
MISCA is a volunteer citizen's
association which organizes and
conducts the cultural and
educational exchange programs
that are a part of the formal
Sister City Agreement between
the City of Mobile, Alabama, USA
and the City of Ichihara, Chiba
Prefecture, Japan.

Ichihara, Japan
Ichihara is a city located in Chiba Prefecture,
Japan. As of April 2012, the city has an
estimated population of 279,065 and a
population density of 758 persons per km².
The total area is 368.20 km². The highly
industrialized northern part of the city sits on
Tokyo Bay, while the southern part of the city is
primarily mountainous. Ichihara, dense in
housing developments, serves as a satellite
town of Tokyo and Chiba City.



Monthly Japanese Garden
Cleaning
(Usually 1st Sat of each month)
8:00 am - 12:00 noon
More Information
New! Japanese Conversation Class.
We will have a class on the 3rd Tuesday of every month
at the Japanese Garden House from 5pm to 7pm. It will
be free for MISCA, JGF, Ikebana, Sumi-e, and Bonsai
members. It will cost $10 per lesson for non-members.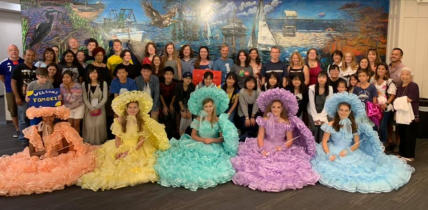 O'hanami
The annual Cherry Blossom Festival will be held
on a Saturday in April from 10am until 3 pm at
the Garden.